Majest Programs
Majest Martial Arts
After School Care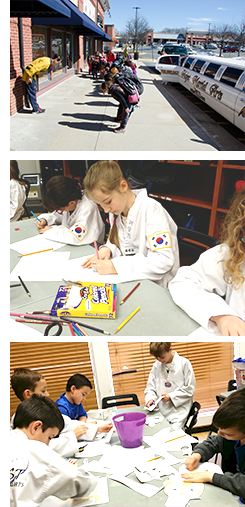 Choosing a care provider for your child can be a difficult decision. You want a safe, caring setting that will do more than keep your child occupied while you're at work. You want your child to make the most of those hours, using them to grow and learn through challenging opportunities to become a smarter, stronger and more thoughtful individual.
As a part of the Majest After-School Care family, we share a common goal. We too are parents, brothers, sisters, uncles, and aunts just like you. That means our children's needs always come first. Our goal at Majest is to provide students and their families with quality After-School care and TaeKwonDo training in a safe, enriching environment, through caring Masters, professional staff and family involvement.
We are focused on creating quality programming and a safe, trusting and challenging environment where children are encouraged to pursue new and familiar interests, develop friendships, grow in confidence and independence, and continue to develop respect for themselves and others.
---
"Great staff that really encourages the kids! They provide great all day camps when school is out of session and after care. We have been very happy with our experience at Majest, and so has our son." – T.W.